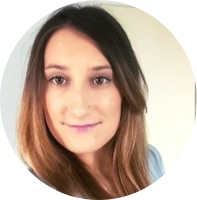 "Dear fellow human being,
If you read this message, Irina's magic already touched you. Only a person that becomes aware of the gifts of this world, starts challenging the old paradigm and starts looking, consciously or unconsciously, for mentors for the journey.
My transformational journey started back in the spring of 2015, when triggered by a rock-bottom situation, I decided to ask for and allow help. Irina was the mentor through which this help came through.
The results of my first coaching program were cathartic: healing the biggest heartbreak and manifesting the partner of my next stage of development; transforming myself from an authoritarian, micro manager into a people manager, healing old family scars, rebooting my social life.
Fast forward 5 years, and I decided to ask for help again. This time to speed up the integration of new habits into my white canvas life. And Irina was there once more to support me through this deeply personal process. And what a beautiful journey that is.
If you are looking for a mentor to support you in reaching the new stage of your life, I have only one advice. Choose your mentor with your heart. Take your time to connect to your mentor/coach. What you need to know about Irina is that she created a process in which this connection is assessed before starting the coaching process.
During your initial intro session will become clear for you why you have attracted Irina's help in your life: you will recognise the kindness, the openness, the intention to be a servant leader. Throughout your coaching sessions, you will experience how the rational, emotional, body and spiritual intelligences Irina posses come to light to serve your purpose and intention.
Every coaching program is unique and transformational. Oftentimes harvesting results from your program come long after this is finished. Trust it nonetheless. The key to the next level of your life has always been with you. Irina will help you remember this and use the key to enfold, grow, manifest.
"The sun will rise and set regardless. What you decide to do with the light while it's here is up to you. Journey wisely." Alexandra Elle
Should you want to hear more about my journey and how Irina helped me, please do not hesitate to get in touch."
Irina Chivulescu, IPP and Online Payments Product Lead – CM.com, Amsterdam
Service Category: Personal Coaching
---