THE QUANTUM LEADER – Lead by insight!
AUTHENTIC LEADERSHIP COACHING 1:1
---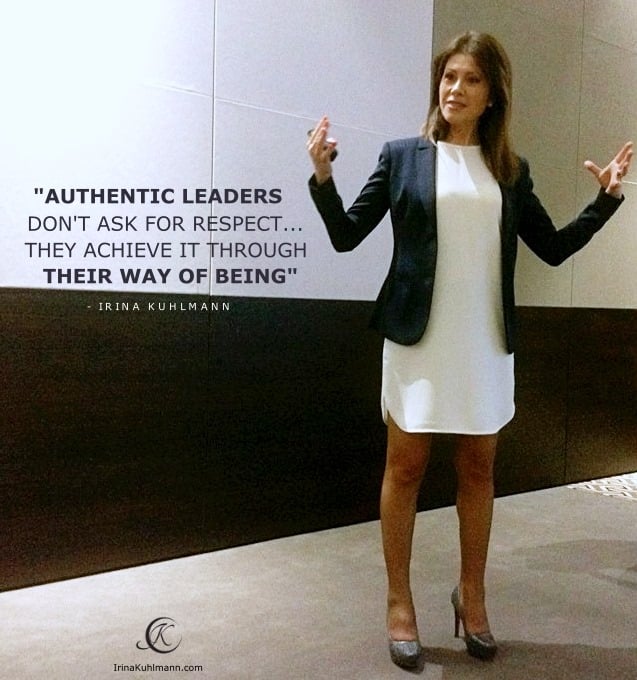 ---
Leadership is about the ability to inspire other human beings: to influence their thoughts, emotions and actions.
The key to becoming an excellent leader is that you first become an excellent person. Because you cannot lead others if you cannot lead yourself.
The most effective leadership is based on authenticity.
---
WHAT IS LEADERSHIP COACHING?
The goal of leadership coaching is to develop authentic leadership.
Working with an  experienced leadership coach is the best tool to become an excellent leader and achieve great results. Most of the world's highly successful companies and entrepreneurs are increasingly turning to leadership coaching services, which help managers at all levels to develop this essential side to be able to optimally lead people.
Leadership Coaching with Irina Kulman involves individual meetings (1:1) every 10 – 14 days in which you will perfect the skills of an authentic leader. In these sessions you will clarify what you want and what you need to do to achieve that, you will draw a plan of action and you will break through the blockages created by limiting beliefs and habits / patterns that prevent you from being a great leader. You will identify solutions and strategies for solving concrete situations and you will implement them.
---
---
IS AUTHENTIC LEADERSHIP COACHING FOR YOU?
If you are a manager – at any level – in a company or an entrepreneur, and you want to successfully lead people, this program will train you to develop great authentic leadership skills. You will become more consciously aware, and so create a style of leadership that is both personally distinctive and organisationally attuned. To do this, the coaching process will embrace the personal and the practical. Together with your coach, you will create a personalised development plan and you will bring it into life. Irina will guide you to find your inner motivation and build your resourceful state, that will help you to achieve the best results with you and others. Leadership coaching will provide you a space for a double, parallel  journey: a personal journey and a practical one. In addition, you will learn to pass on this knowledge to your colleagues in the team, which will result in an exponential growth.
---
THE BENEFITS OF
 AUTHENTIC LEADERSHIP COACHING
The biggest "bottleneck" for growing a business, whatever it may be, is always its leader. All sorts of studies show that only a small part – maybe 20% – is leadership qualification. The remaining 80% is a matter of mentality/psychology. 
The mental aspect of leadership includes a lot of things, including vision. The authentic leader has great influence. He inspires people in what they think and feel and does not act for the purpose of their best self-interest but to create something good and great for a higher purpose.
This requires a special character and personality, a good emotional management, a growth mindset. In other words, an excellent leader is an excellent person and that requires a lot of self-work. It is not an easy process, but it can be successfully achieved through authentic leadership coaching.
---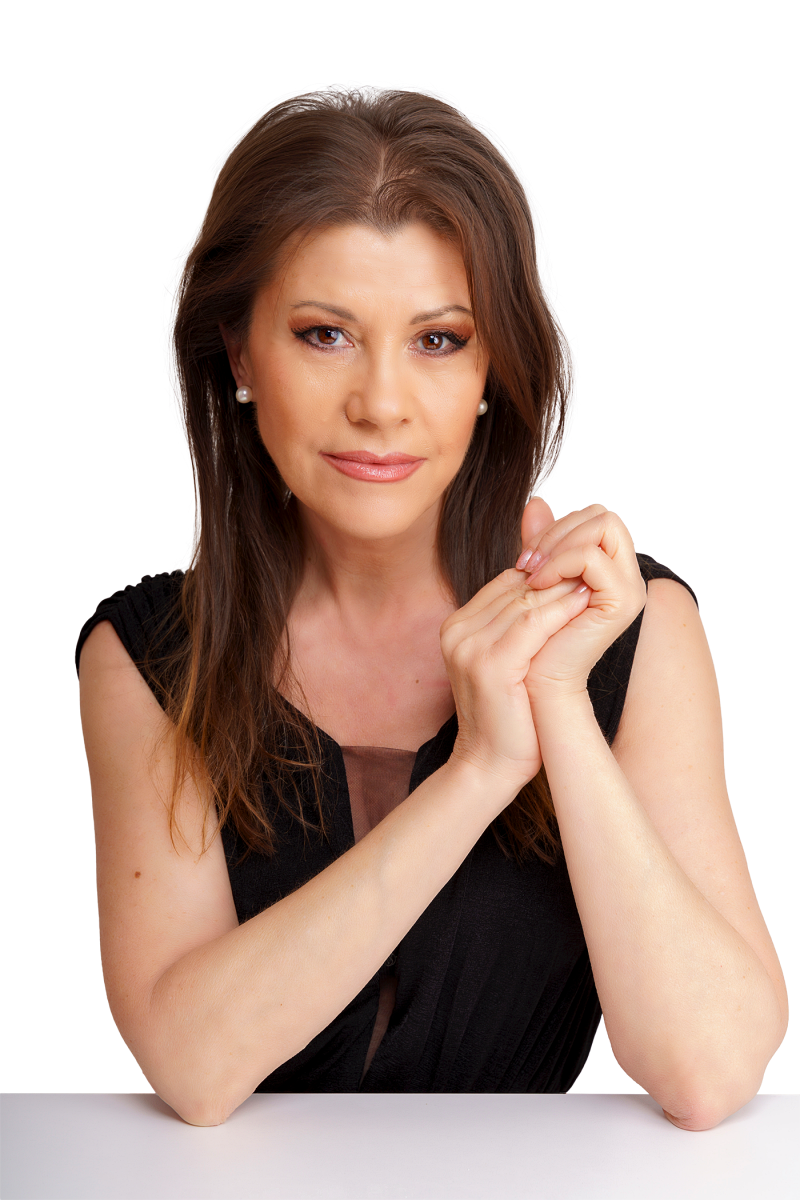 ---
WHY LEADERSHIP COACHING WITH IRINA KUHLMANN?
Before becoming a coach, Irina was an entrepreneur and also had an executive position in the international business environment, living in Denmark. She started this journey as a result of having had to interrupt her business career due to a severe health issue.
In addition to the experience and the expertise she gained working as a professional coach, as well as the continuous study and self development, Irina has developed her own methodology of personalised holistic coaching.
She strongly believes that success and fulfilment in everything is based on self development, which helps people to unleash the greatness in them.
Out of the passion for authentic leadership, Irina created the program:
---
THE QUANTUM LEADER – LEAD BY INSIGHT!
FROM PERSONAL INSIGHT TO ORGANISATIONAL PERFORMANCE
An Individual and Personalised Leadership Coaching Program 1:1.
---
Most attempts at positive change fail because we stop at the information stage, without integrating it. Integration requires new habits and the discipline to change thoughts, emotions and behaviours that are sabotaging us. For a sustainable change towards a growth mindset you need to establish new neural pathways that support new habits. That requires a daily, consistent practice. This program is about learning and integration. 
The purpose of the program is to support you – as a manager/entrepreneur – in the process of becoming more consciously aware, and so create a style of leadership that is both personally distinctive and organisationally attuned. Because, if you want to succeed in this type of leadership, you MUST embrace the personal with the practical. Your self awareness must be connected with your practical actions and approaches that make your change a reality.
---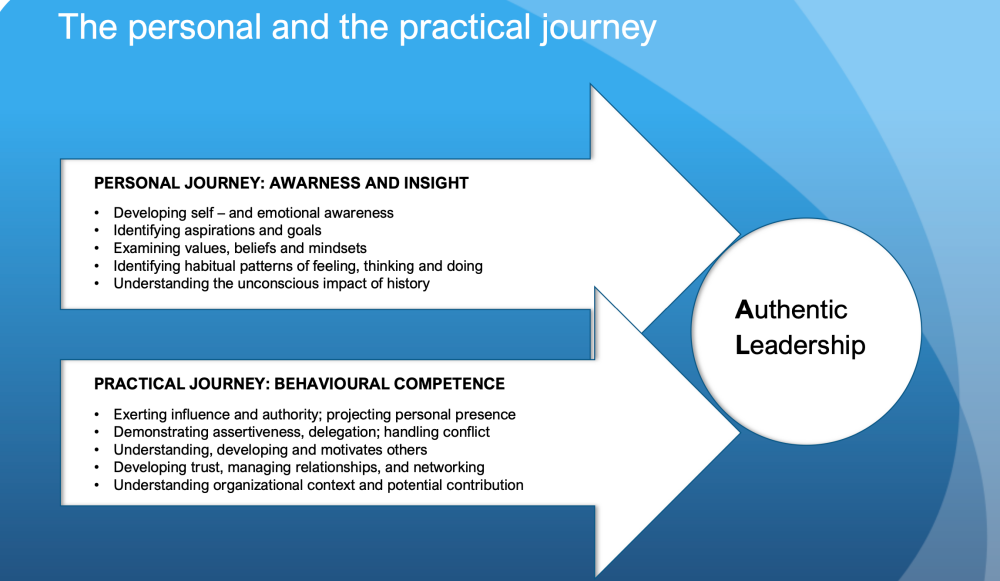 ---
HOW CAN THIS PROGRAM HELP YOU?
Some of the topics we explore:
Learn how to manage your energy
The best leaders are constantly improving their "inner game". In other words they are always working with them selves to maintain their inner motivation and resourceful state. They have a charisma that inspires people around them to feel the passion to work and perform at the highest leves together with their leader.
Both the transformation by change and the achievement of the desired results, require energy from us. There are multiple ways to expand our energy levels. One of them is the physical one – to train our body. You can also energise yourself – even if you are exhausted – by accessing a vision, a meaning and purpose that bring energy to you and to your team, at the same time.
But often people feel exhausted, despite their excellent physical condition and vision. That's because of the internal conflicts they have. They're trying to please two "masters" – the one who cares about their inner world and the one who cares about their outer world.
During the coaching process you will learn how to manage your inner conflicts and gain energy instead of losing it. In addition to that, you will train your positive relationship energy – the most powerful predictor for leadership and organisational success.
Improve Your Emotional Intelligence
Emotional Intelligence is that intangible "something" from within that determines how we manage our actions and behaviours. We "navigate" almost all the time through the social complexity and to make the best decisions and achieve optimal results we need to have a good emotional intelligence. EQ leaves its mark on our entire life, increasing our performance (or decreasing it) significantly.
The ability to manage and direct emotions keeps you weighted in a difficult time – often reminding you that even the most stable and reliable "facets" of life can get out of your control.
We live in a world full of rapid change and uncertainty. Leadership is about bringing safety by inspiring people to adapt to change. Whether we are conscious or not, the motivation and inspiration behind each action is emotional. In this coaching program you will train yourself to manage your emotional state for each type of challenge that arises personally and professionally/ with your team. When you do this constantly, people believe in you and your leadership, seeking your support, vision, understanding and guidance.
Learn how to improve your relationships and collaborations
After all, the quality of our lives depends on the quality of our relationships. Good relationships are not only created through the ability to make good relationship with someone but also through the ability to understand and appreciate people, to empathising with them, finding a way to help them while they're helping you fulfil the tasks of the team and the organisation.
"The Quantum Leader" helps you to improve your ability to deepen relationships, to go beyond the surface; to understand what lies behind what people tell you, so you can help them and at the same time help yourself as a leader and the organisation / business you are part of. You can also discover the best ways to honour your "key" people and celebrate their success, which is crucial for retaining talent in your organisation/team.
Learn how to master your mindset and psychology
Your values and beliefs determine the decisions you make. Your decisions shape your life. Even if you know this, it often happens that you do not focus on the values and beliefs that fill you with resources and help you to go toward success. It's so easy to get caught up in beliefs that can harm us and/or stop us from what we want.
Every day you have the power to choose what is important to you and what you believe in. What and how you do (or don't do) something. What you have in your attention and what you don't. Because your energy goes exactly where you're going. Often people feel exhausted because of things related to their personal lives. Sometimes they feel a lack of energy due to the stress they feel about the relationships they have within the organisation or with clients/collaborators that are challenging them.
What particularly determines the growth of the business in any organisation are almost always the psychology (especially) and the skills of the leader. That is why during this program you will train yourself to improve your psychology, starting from words, thoughts and beliefs.
Get a state of fulfilment by really knowing yourself
Living a fulfilling life is an art based on high self-awareness and authenticity. Can you succeed in life without feeling fulfilled? Definitely! A lot of people are living that these days. How many times in your life you achieved what you believed you wanted, and shortly after you thought "just that?" or you still felt a kind of "lack"?
What for one person means fulfillment can be boring for another, so fulfillment has its own formula for each person. In this leadership coaching journey you will discover your own formula and you will train yourself to apply it in everyday life.
---
YOUR ACHIEVEMENTS WITH THIS PROGRAM
Here's what happened to managers and entrepreneurs that attended "The Quantum Leader"
They developed a winner mindset.
They learned how to take a firm attitude and become a model of efficiency and productivity so that they no longer experience the chaos and crises that dominated their day.
They developed the courage and confidence to do what their inner fire and their intuition tells them to make the right decisions.
They discovered the path of inner harmony and authentic leadership that inspires, influences and motivates those around them.
They discovered how to stay strong and maintain a growth mindset in difficult times.
They achieved a much better self awareness. Discovered first of all who they really are and what they really want in their lives, what brings them the desired fulfilment, so they can live the life they want and not the life they need.
They achieved learning and coaching skills, they can transfer to their team
I invite you to take action TODAY and become the leader you want to be!