---
WHAT IS BUSINESS COACHING ?
---
THRIVE IN DIFFICULT TIMES. INCREASE INCOME. GROW YOUR BUSINESS.
Most successful companies and entrepreneurs of the world rely on business coaching services to become excellent and achieve great results. So, if you want to achieve extraordinary results with your business, the best thing that you can do is to work with a good and experienced business coach. A coaching process with me means individual coaching sessions (1:1) 2-4 times per month. During these sessions I will guide you towards the best solutions and results, adapted to the context that you are facing. You will start with an evaluation of your present business and what you want to achieve, and then define clear objectives based on which you will shape an action plan and the needed resources. Under my guidance you will move to action and keep yourself on the good path. You will overcome blockages created by limiting beliefs and you will replace the habits that are holding you back.
These meetings will inspire you to identify new opportunities and strategies in order to create a massive growth of your business.
---
WHO IS BUSINESS COACHING FOR?
If you have just started a business and you need it to go towards the right direction, or if you are in the phase where you want to create a business and you need help to clarify and optimize your ideas and resources, make an action plan and move to action in a disciplined and consistent way. If your brand is known, but it reached a stagnation point, or if it is going well, but you want to maintain success, face the market changes and rise above your competition…Or you may be are losing talented employees or clients and you cannot figure out why and what to do to solve this.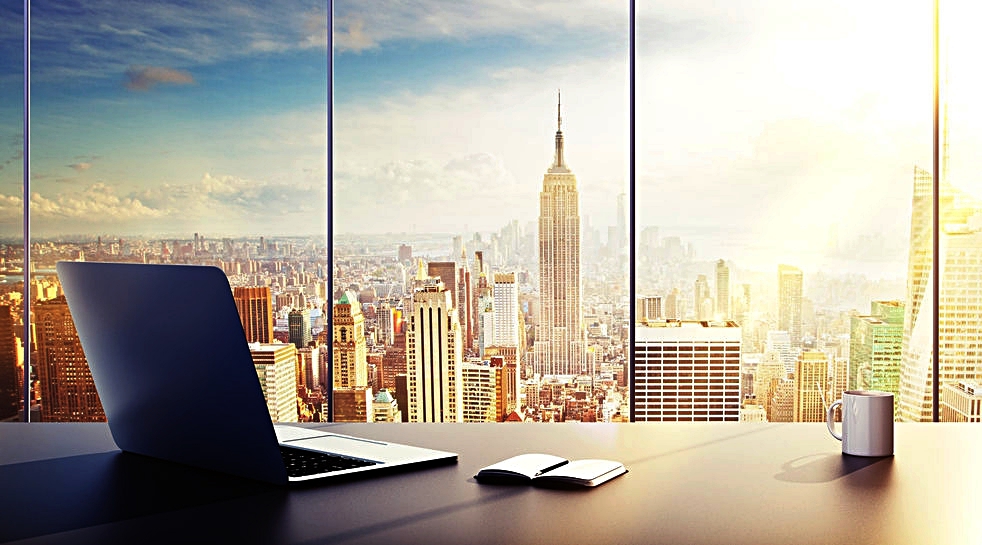 Through individual business coaching sessions I will guide you as your coach – and mentor if the case – so that you can firstly evaluate your present business and define what you really want. Then create a growth and development plan for your business that will help you towards the success that you already have defined. I will help you to better know yourself and your business, to discover and access the resources that you need. I will inspire you and drive you to reach your most important objectives and cover specific needs of your organization.
With the help of the coaching process you will experience more and more success. If you will incorporate leadership coaching and executive coaching for your executive team you can expect extraordinary results.
---
WHY BUSINESS COACHING WITH IRINA KUHLMANN?
Irina is an international Master Coach & Life Strategist with experience and expertise that she has achieved as a businessperson and leader in an international environment as well as through almost 4,000 hours of coaching 1:1 practiced internationally during the last 10 years in countries such as: Denmark, Romania, Germany, Holland, Belgium, UK, Saudi Arabia, Italy, Hungary. 
Through her coaching programs she has, for several years, been helping people in top management positions and entrepreneurs develop their skills and capabilities of a successful leader and unleash their potential as an individual and as a businessperson. They have been able to achieve extraordinary results as much in their professional life as in their personal life, not to mention the high level of their inner strength and potential.
She will help you to create a positive and strong mind-set and your own success system that will help you to develop and grow the business of your dream.
---
---
THE BENEFITS OF WORKING WITH A BUSINESS COACH
The best of the best in the world have a coach: business people, political leaders, olympic athletes…A coach is not only there to help you reach your initial objectives – your coach accompanies you on the path that you have chosen, helping you to get the motivation for you and your team continuously in order for you to reach even more extraordinary results. With my support as your business coach, you will manage to discover and face any blockage/limitation which is holding you and your business back.
Working with me as your business coach, you can expect the following results:
---

INCREASING INCOME
One of the most important reasons for which the company owners appeal to business coaching is the increase of the company's income. Through coaching you will discover and learn how to optimize the most important areas of your business: costs, experiences with clients, marketing culture and other factors.

BECOMING A MORE EFFECTIVE LEADER
Good leadership is an essential aspect for a business to excel and it starts with the leadership of yourself. I will guide you to develop the abilities and the skills of an effective leader .Leaders must always be prepared for unexpected economic and marketing conditions.

THRIVE IN DIFFICULT TIMES
One of the benefits of business coaching is the fact that it helps one to get the drive to thrive during difficult times. Through coaching I'll help you to get more clarity and strength and to develop strategies to overcome any challenge that might appear on your path.

RECRUIT AND RETAIN TOP TALENTS
Recruiting and retaining top talents is a challenge for many business owners today. Through our coaching sessions you'll learn to develop a strong team and create a growth culture for your business, fuelling leadership and keeping high performance people.
---
HOW CAN BUSINESS COACHING HELP YOU?
Forbes reports an extraordinary success following the acquiring of business coaching services. From the business coaching clients asked, more than 85% reported financial benefits which overcame by far the financial investments made for coaching and 70% have reported the improvement of work performance and communication skills.
Business leaders have also reported an increase of self-awareness – one of the most powerful "soft-skills" that you can develop in order to build a business network. Studies show that working with a business coach will help you establish and reach SMART objectives and develop the confidence in your capacity of obtaining what you want.
WHAT SHOULD YOU EXPECT FROM A BUSINESS COACH?
When you work with a business coach you employ an experienced partner in the sustainable growth of a business. Your business coach will help you clarify your business vision so that it will be aligned with your personal and professional objectives. A coach has the capacity of "seeing the forest among the trees" and he helps you prioritize the work optimally. With a business coach beside you, you will be empowered and driven to use key instruments to understand your business, its mission, its operations/ activities, the financial side, and the culture and viability of your business as a whole. With a coach beside you, you will discover a process by which you can manage challenges in order to correct imbalances, to create solutions which will prepare your business for success on the long term.
WHY SHOULD YOU EMPLOY A BUSINESS COACH?
Harvard Business Review confirms the fact that owners and managers decide to work with a business coach due to several reasons – 48% in order to facilitate the transition of a business, 26% due to their need to be listened by someone (sounding board) and 12% to manage situations/challenges which derail the company / the business. Maybe your business is still at the beginning and it needs to move towards the right direction. Or maybe your brand is already known, but it reached a stagnation point. Maybe you are losing talented employees – or clients – and you can't figure out what to do to fix this. Or maybe the market you are operating on is developing and you need help to face the changes in a successful manner.
In my role as a coach and a mentor I will be there to support you in managing any challenge that you may have.
It is important for your business to be harmonized with the rest of your life. Otherwise, you may reach success, but not also feeling accomplished at the same time. Then the focus will head towards the business part, where it will help you create a success mindset and your own system by which you can grow your business in agreement with your strongest values.
A FEW STEPS FOR GROWING YOUR BUSINESS
Define as clear as possible your business as it is currently
You want to be more aware of what is your current business and why you are doing it? Who are you in this business and who are you serving, what do you deliver exactly and what needs are you covering for those who you are delivering to? What are the ground values of your business, what is its mission and what is its vision. What has held you back until now from reaching the results wanted? By answering such questions and many others you will be able to define very well the point where you are at right now.
Clarify where you want to take your business
At this point, you will clarify what you really wish. If all would be possible, how would you like for your ideal business to look? Why? Regardless of where you are now, you have 2 options: grow or die as a business. It is easy to say "I want to know how to develop my business" but what do you do afterwards? We often hear that if you have a strong "why", the "how" will come. You just clarified what is in fact your business, why you have it, where do you want to go with it, what needs your clients have and why do they have them. Now it's the time to find out what the key is for mastering success strategies.
Define what you need to reach the business that you want
You have clarified to yourself now where you are currently and where you want to go with your business. Here, we will explore what you should do and what should happen in order for you to fill this gap. As such, you will set certain objectives based on which we will make an action plan, after which I will guide and support you in order to make that happen. Of course, we will also focus on the most important pillars of your business, like your employees, clients, collaborators, marketing and sales aspect, finances and not lastly YOU and your development as a leader having as grounds a strong personal development with much focus on your emotional intelligence which is crucial in our times.
Choose, evaluate and develop employees/ talents in your business
The team of a business is like the root to a tree. In order to have a successful business you need to have a healthy, high performance, competent team. We will thus evaluate who forms a part of your team? How much do they resonate with the values of the company? What people do you need and how do you successfully recruit them? How do you help the people in your team develop themselves and develop your business? Is there some among them who does not fit and maybe who needs to be replaced? Who would be your ideal employee and what should happen with each one of them in order to reach that level?
Remember how important your client is for your business
Most people take all the clients who come their way, ignoring the fact that the client/ person with whom you are working also need to be selected. Thus, the collaborations created will be flawed and you will have problems later. Growing your business also means learning how to attract and maintain loyal clients. Therefore, you will define your ideal client – avatar – as I like calling him – and you will find ways to reach him and keep him.
Continue to add value and be innovative/creative
When you discover how you can consistently add value to your business better than anyone in your market, you can identify better where you are now. You will also clarify better what you need to do to take your business where you want it to reach. You will gain more safety and you will be able to become a dominant force in your market.
Become the person who can grow the business that you wish for
We often want things which we cannot achieve if we don't have the abilities and skills needed both personally and professionally. You are the one coordinating the business and the team and it is important firstly to be able to coordinate yourself. This is why we will enter very much into the area of personal coaching and executive leadership coaching
We will thus explore who you really are and what you really wish for? What defines you? What are your strong and weak points? What competences you have and what competences/skills do you need to develop yourself? We will work in parallel with managing your own business and concrete and current situations.
Stay flexible
An extremely important aspect for growing your business is staying flexible. Growing your business is not always comfortable, because this requires change to take place. By optimally clarifying and becoming aware of the situation and by heading your attention to solutions, you will manage to get back on track very fast. A coach will help you do this optimally, on grounds of calm and confidence, beyond emotions and beliefs that can sabotage you.
It is important for you to understand that change is needed for any type of growth. So long as you are faithful to the fundamental values of your company and to developing products and services wanted by your clients, products which you believe in, then all upsetting challenges will go away.